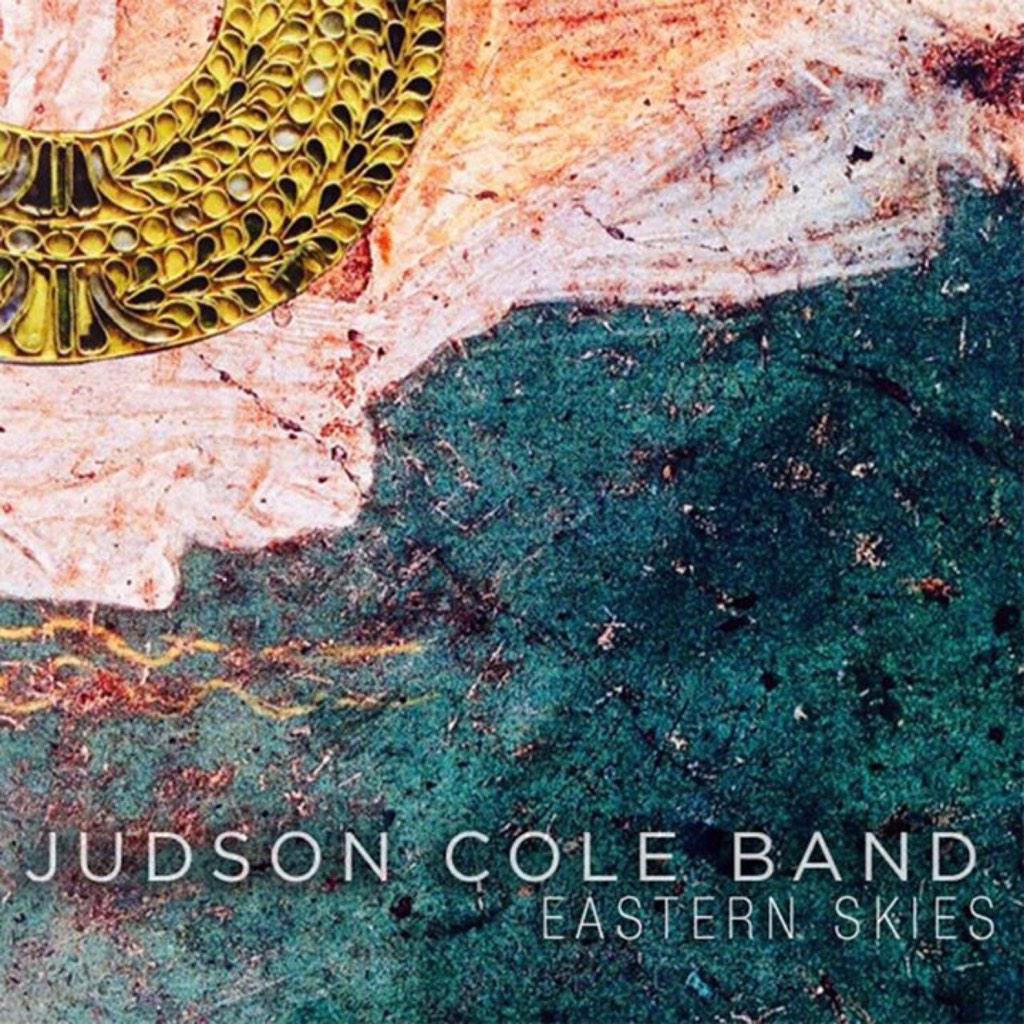 Not too much is known about the Judson Cole Band. For having a young career (the band formed in 2012 in San Angelo, Texas), they're blazing a hot trail in the Texas/Red Dirt music scene. The guys became a staple at Blaine's Pub in San Angelo and quickly caught the attention of others, earning gigs and opening slots at other Red Dirt concert venues and impressing some Texas music bloggers, specifically those at TexasMusicPickers.com. Judson Cole Band's debut album, Eastern Skies, is an impressive collection of ten songs that should add more fuel to their fire.
The album kicks off with "Time To Run," a great southern rock influenced song about running free with hard-hitting guitar licks capping each stanza. And before the instrumentation gets repetitive and predictable, they take a hard left turn and slow it down with a heavy blues-influenced guitar over the song's bridge. "Goodbye Dallas" is a bit simpler in the production, but details the journey of a country singer searching for the spotlight. Naturally, the search for this spotlight begins in Nashville, but disappointed with the way things work in Music City, the singer returns to Dallas with a new appreciation for home.
"Call Me Back Home," the band's current single, features some acoustic guitars and banjos and some nice harmonies behind Judson Cole's voice. The song is about a couple in a large relationship rut. He's introspective enough to know there's fault on both ends, but it appears that she's a bit more stubborn to call him back home so they can work out the issues. On "16 Days" Judson Cole seems to be avoiding the inevitable. She's gone away and her memory is haunting him.
On the title track, Judson Cole searches for truth in midst of a failing relationship. He wants to make sense of it all and is still left with questions and confusion. It's a more mid-tempo led with a nice guitar and features a great build up to an emotional ending. Judson Cole's vocals here are some of his best on Eastern Skies. You may recall seeing "Leave Me Another Day" as an honorable mention on last month's top-10. This heartbreak tune is driven with a fiddle among the guitars and drums. Here Judson Cole begs his woman not to give up so easily on their relationship, because in the end she'll come crawling back. This is another raw, heartbreaking vocal delivery from Judson Cole that adds a lot to the mood of the song. "Young Love" explores the simplicity of a relationship during young, naïve times. It's easy until you have your heart torn out by someone you loved and you're stuck with scars and bad memories. This song has great guitar work and production behind powerful vocals.
"Poor Widows Fate" is a chronicle of an outlaw who robs and kills to give the girl he loves all she wants. This gold-digging woman doesn't return his affection and uses him to get as much money as possible until she shoots him and runs off with all he had stolen. This is an impressive, compelling song with some great production behind the lyrics. "Heart of Mine" is a tale of a man who's fallen for a woman who doesn't return his affections. He pleads for her to see how great his heart is for her. The last track on the album, "Old Truth Be Told" is an acoustic, introspective song. This stripped back tune explores how life hasn't gone the way we expected and questioning decisions made along the way.
Eastern Skies is a fantastic debut album. More times than not, debut albums straddle safe topics and production to avoid alienating potential fans, but a majority of the Eastern Skies shows character and personality that prove Judson Cole Band is the real deal. Perhaps the most impressive thing about it is they show that personality and confidence while not being too extreme in one direction to alienate fans. Eastern Skies brings fresh perspectives and sounds to old stories and songs. Seamlessly hopping between modern country sounds and southern rock, powerful vocals and tight, raw instrumentation, the Judson Cole Band prove themselves worthy to be among Texas's top tier artists. This debut album shows nothing but potential, and will certainly be enjoyed by fans of Red Dirt country music. Keep your eye on the Judson Cole Band. Eastern Skies is only the beginning of what can be a long story.
Grade: 8.5/10